学习游戏是兼具教育意义和娱乐性的测试。问题可以随机选择或个人选择。你会得到反馈,有时是严厉的批评,每阶段结束可以打印结果。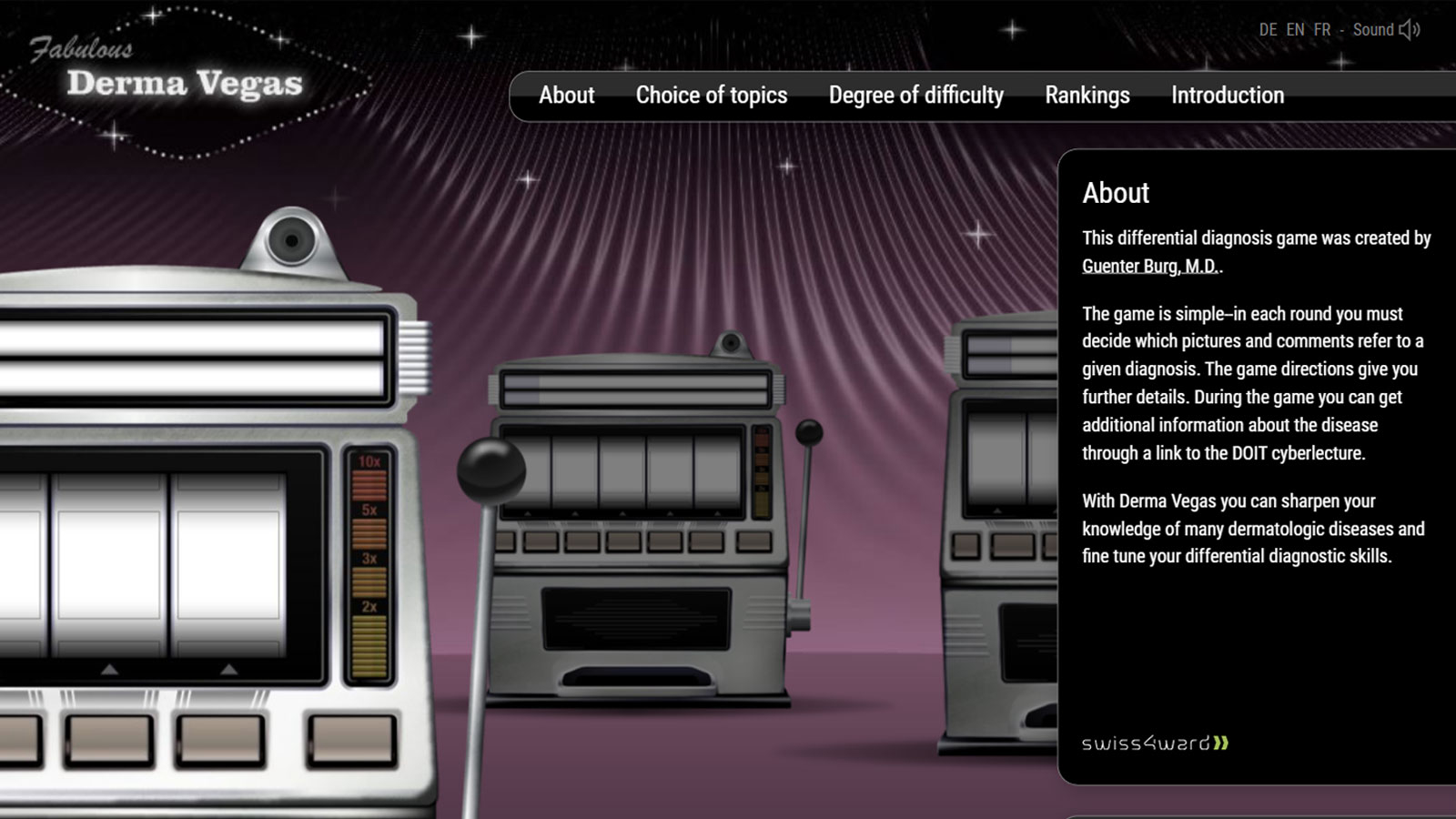 皮肤赌场 (available in English, German, and French)
辨认临床图片和其他表现;随机或根据个人选择,内容分3个难度级别。每阶段结束得到反馈。完全的沙龙感觉。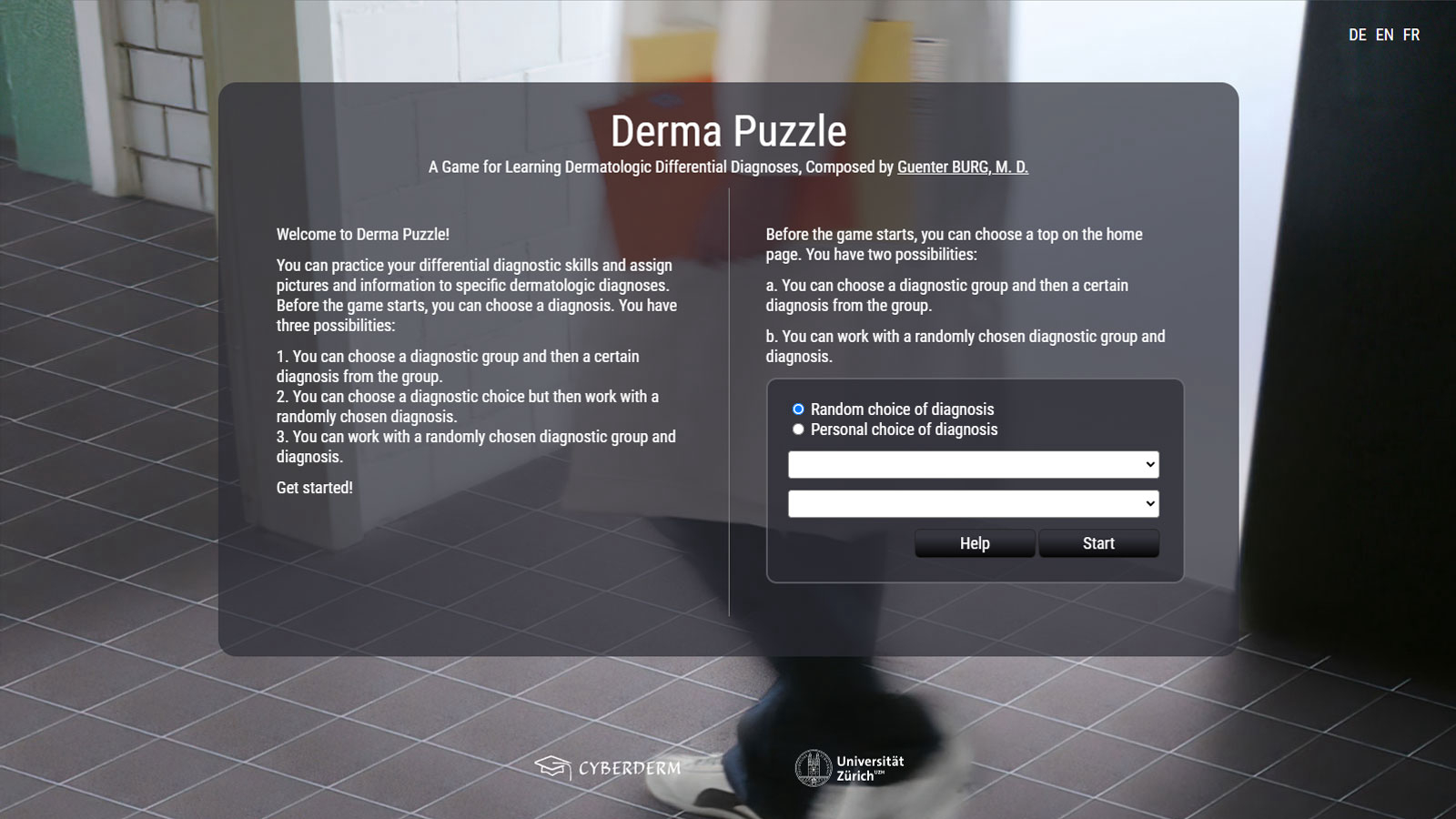 皮肤难题 (available in English, German, and French)
匹配临床图片和表现到出现的鉴别诊断。随机分配或自己选择题目。每阶段结束你会得到反馈并且可以打印结果。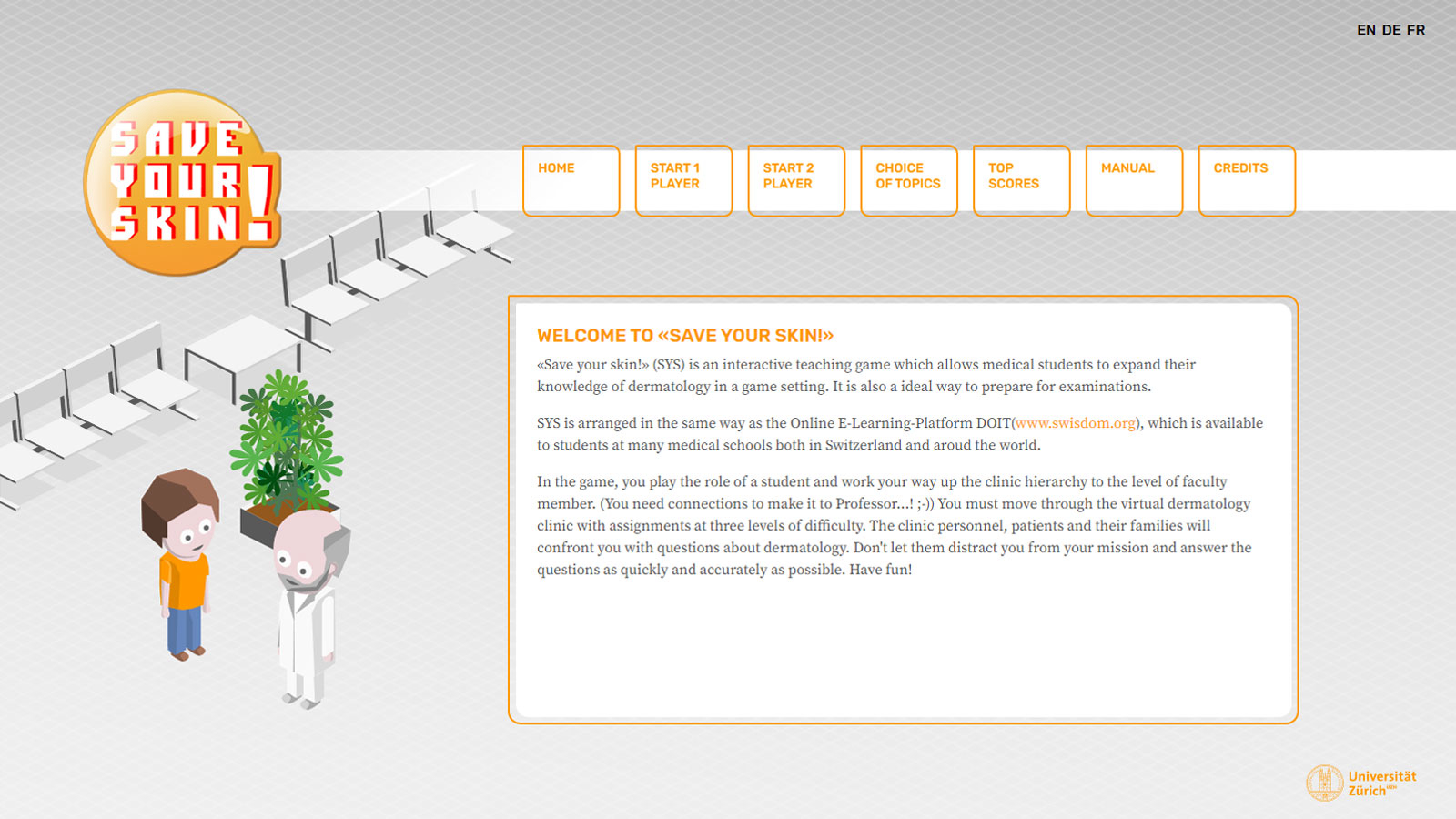 拯救你的皮肤 (available in English, German, and French)
单人或和同学一道准备好应对3个水平的"拯救你的皮肤"考试,注意争分夺秒。你可能选择多选题,题目由你自己选择或随机产生。每阶段结束你会得到反馈并可以打印结果。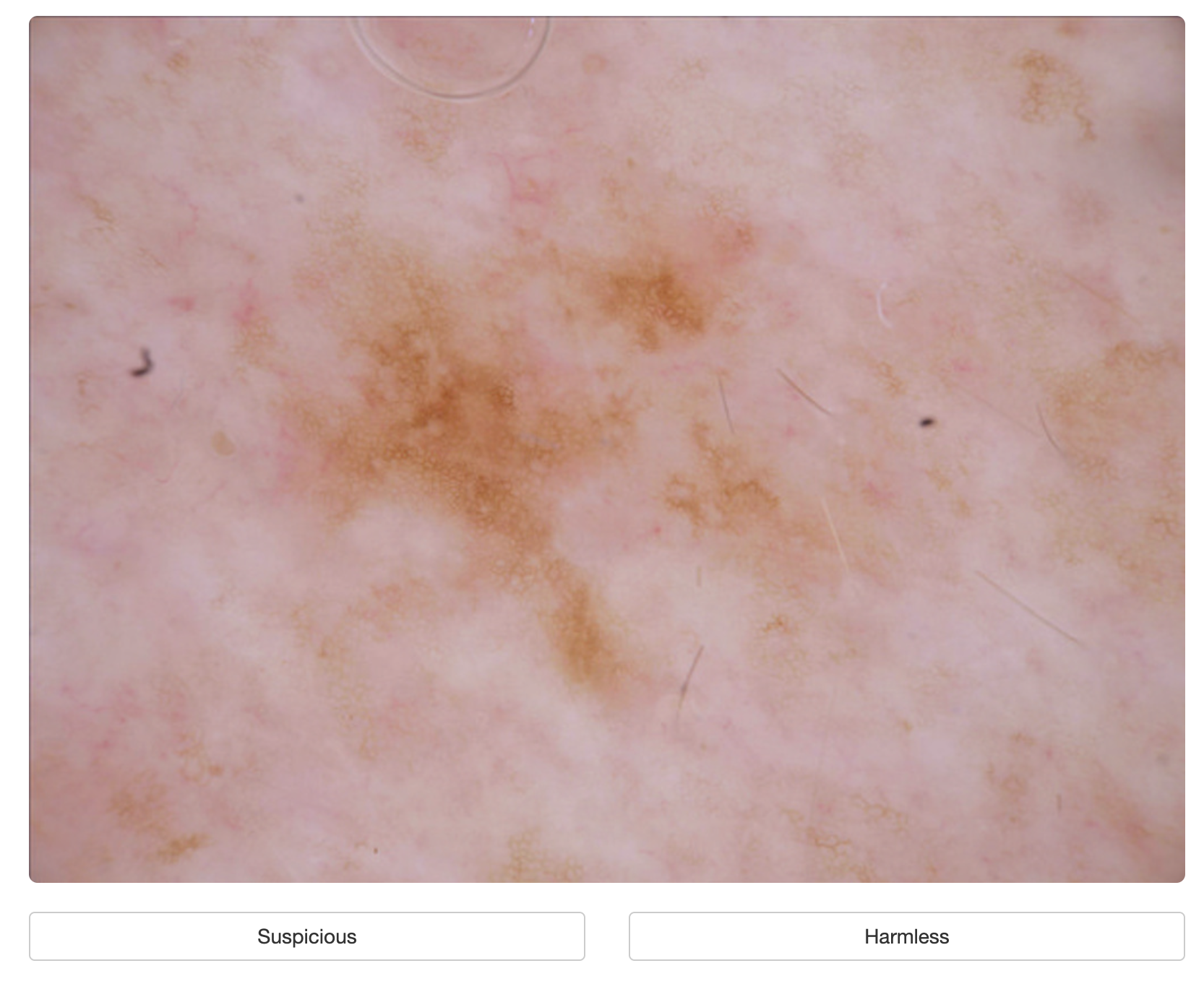 Save your skin (available in English, German, and French)
The Dermoscopy Trainer aims to improve your ability to detect suspicious skin lesions from dermoscopic images. The suspicious lesions have a diagnosis of melanoma while the harmless lesion have a diagnosis of nevus. All the diagnoses were confirmed by histopathology.
The tool is based on the research project of doctoral student Nadja Beeler.
The Professorship for Learning Sciences and Higher Education (LSE) at ETH Zürich handles the development of this project.